LPaES – Lenux Project and Environmental Services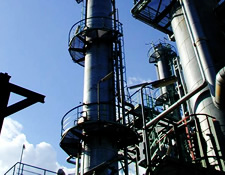 Lenux is a Nigerian company, with capabilities to deliver projects from concept to commissioning. With a global network of world class alliance partners, industry experts, we offer cost effective projects and engineering solutions.
Our philosophy is one of partnership with our customers, providing project solutions which comply with the highest global quality standards. We have deep skills, knowledge and experience in process engineering, environmental services, instrumentation and control, electrical, mechanical, civil, and structural and design support services.
We leverage on our innovative and proven processes and procedures throughout the management, design and implementation of projects. Our project quality management system is aligned and structured towards meeting ISO9001/2008 guidelines.